We Specialize in Pump Systems & Water Treatments

Make sure the time you spend looking and researching well drilling services includes a call to Harbor Pump Company. During your free call, we are more than willing to provide any information about the area, as well as look up other well logs. This is important for your final decision. From new home wells to water treatments and system installations, we handle your needs from beginning to end.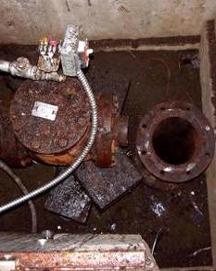 Drill First, Build Later!
Drilling for water first is the most important thing to do during your water treatment or rehabilitation service. Using your septic professional to locate the well is extremely important to ensure no mistakes are made. When you choose Harbor Pump, you know you are in the hands of experts who have the experience and knowledge necessary to guarantee excellence.
Pump System Checks
During your inspection, we check for a variety of potential issues to prolong the life of your well or pump. Common inspections include:
• Is the system running properly?
• Does the pump turn off and on too often?
• Is your power bill higher than normal?
• Should the system have an extensive check up?
Schedule your water treatment or well drilling service with us today by contacting us right away at 253-851-7867.
Call 253-851-7867 today for a FREE phone consultation.
Links
• National Ground Water Assoc.
• Washington State Ground Water Assoc.
• Franklin Electric Motor Co.
• Flint and Walling